If you're traveling to Austria and you need to apply for a Schengen visa, please see the complete list of the application requirements below. Make sure you submit the complete requirements below to get your visa approved.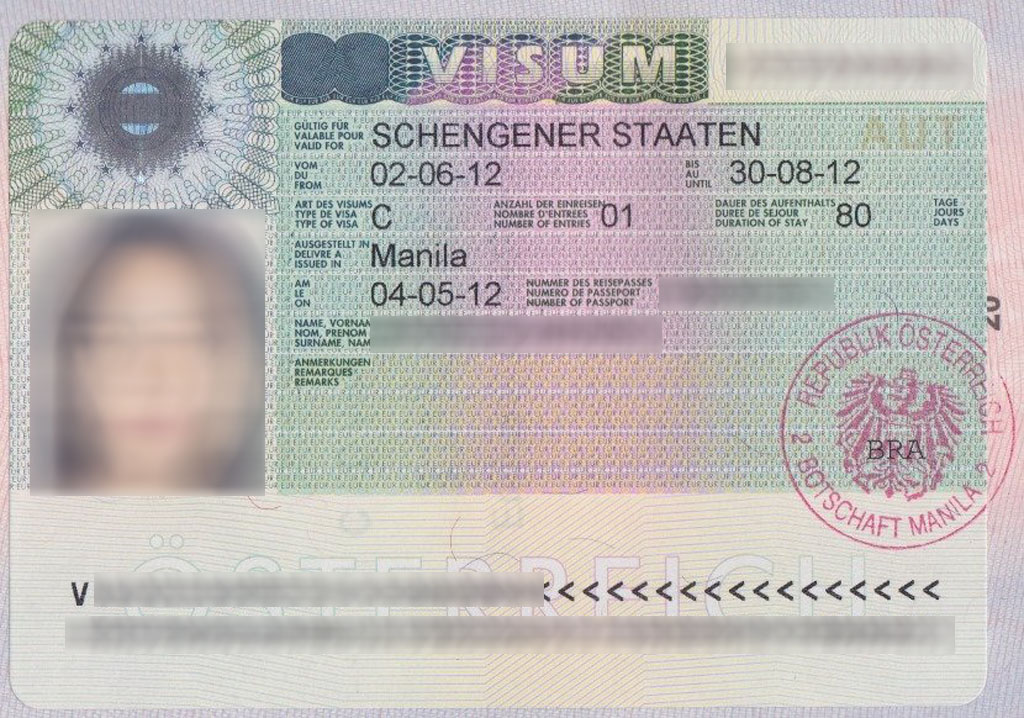 Austria Visa Application Requirement
1. Application form, completed truthfully in English or German in print and signed by the applicant in both required boxes. (Applications of minors have to be signed by their legal guardian). You can see the Schengen Visa Application Form here.
2. Two recent passport photographs (colour, 3,5 x 4,5 cm, light background), complying with ICAO guidelines.
3. Passport, valid at least three months beyond the expiration date of the requested visa, at least two blank pages. Passport copy (first and last page, all used pages), copies of old visas in previous passports (incl. data page of old passports), Minors need to submit a copy of their legal guardian's passport as well.
4. Detailed itinerary for entire stay in the Schengen area (indicating days and dates of stay in different countries or tour programme). Create an Excel sheet of your plan with day to day activities.
5. Flight reservation for visa application (copy of the round trip airline reservation); no issued ticket required at the time of application. Proof of means of transportation according to itinerary if visiting other Schengen countries (e.g. flight reservations, train reservations, bus reservations). You can read more about this requirement here.
6. All risk travel insurance, valid for all EU countries, Norway and Switzerland, with a minimum coverage of EUR 30.000.
7. Proof of accommodation (hotel reservation, hotel vouchers, proof of private accommodation). You need to show hotel reservation booking for all cities you are visiting on your trip. You can easily book them via a hotel booking site or a travel agency.
8. Proof of financial means:
a. Bank certificates (in original)
b. Personal bank statements, credit card statements or bank books showing the last six months
9. Proof of occupation
a. If employed: Certificate of employment, Leave of absence, Payslips of the last six months.
b. If self-employed: DTI/SEC registration of business, Income Tax Return, Business financial statement.
c. If student: Proof of enrolment, Certificate of leave of absence if travelling in term time
10. Proof of will to return
a. Proof of economic ties in your country
b. Proof of family ties in your country
11. For dependent spouse and children:
a. Marriage certificate (certified PSA copy)
b. Birth certificate(certified PSA copy)
12. For minors (below 18 years):
a. Affidavit of support & consent of parents or legal guardian (in particular of the non-travelling parent)
b. Copies of passports of parents or legal guardian, Birth certificate(certified PSA copy)
c. Proof of legal guardianship
d. Department of Social Welfare and Development (DSWD) clearance
Please visit the Austrian embassy website in your country as well to double-check the requirements. You can also check the requirements via VFS website here.