In case you're wondering, here is how a flight reservation or flight itinerary for visa application looks like. Notice that each flight reservation has a unique Reservation ID or Booking Code which you can use to check that the flight reservation is valid and legit directly from the airline website.
You can confirm it on the airline website under "Manage My Booking" by entering this unique booking code and your last name.
Some of the scam websites offering flight reservation will show you a sample flight reservation pulled out from Expedia. They are not real travel agencies and will only reserve your flights via Expedia and they will cancel it within 24 hours. It's fake! Here is how an Expedia reservation looks like. You can also see it at the end of the post.
RELATED ARTICLES:
How to Check Online if your Flight Reservation is Valid and Real
What is Flight Itinerary for visa application?
Some people call it dummy booking but it's actually a real booking except you didn't pay for the full price yet because it was just a reservation.
If you order, we send it in PDF format ready for printing! Easy breezy.
Order your flight reservation here.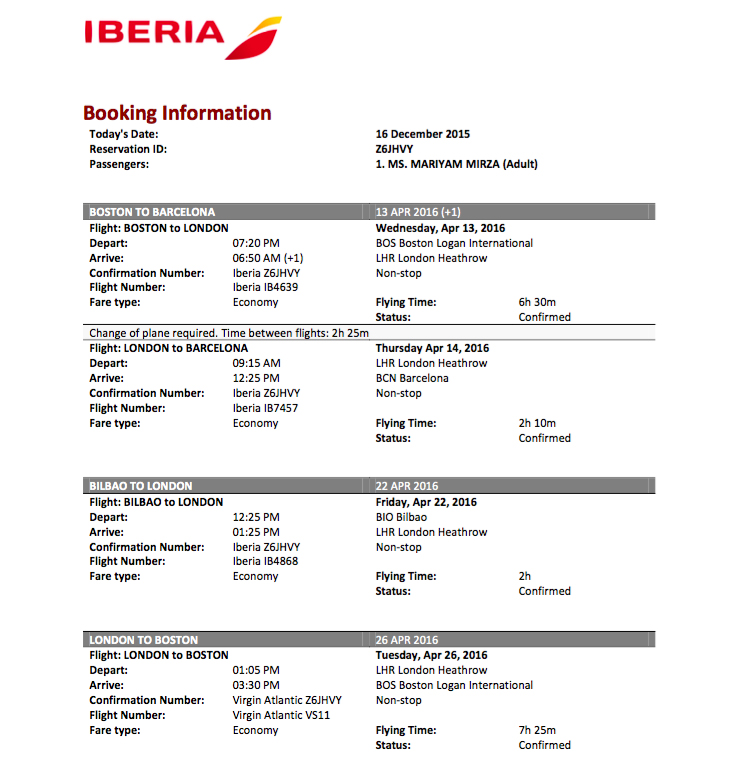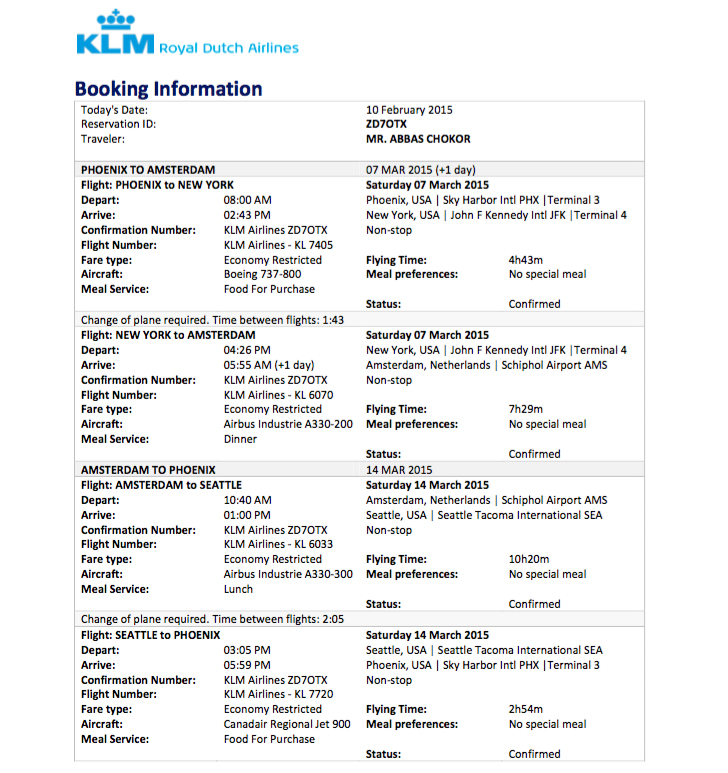 Other scam websites will give you a booking from Expedia which they cancel within 24 hours. It's not a real booking. Beware! Our flight reservations all have a 6-digit unique booking code which you can verify directly from the airline website.