Did you ever wonder how to check the validity of your flight reservation? Are you worried that you have an invalid flight reservation and the embassy will check and deny your visa? Do you want to make sure that your flight itinerary booked by a travel agency is real?
Worry not, it's actually very easy to verify if your flight booking is valid or not. It only takes a minute or two to check online.
Remember we said that your flight reservation comes with a unique reservation code or booking ID? Well, that's a very important clue to check the validity of your flight booking.
There are two ways to do this. One is via CheckMyTrip and the other is via the airline website itself.
We will explain how to do it through these two options with a real flight reservation to show you how it works.
RELATED ARTICLES:
What is Flight Itinerary for visa application?
Option 1: CheckMyTrip.com
CheckMyTrip allows you to retrieve and manage different elements of your flight itinerary. Just go to the website and you will see this.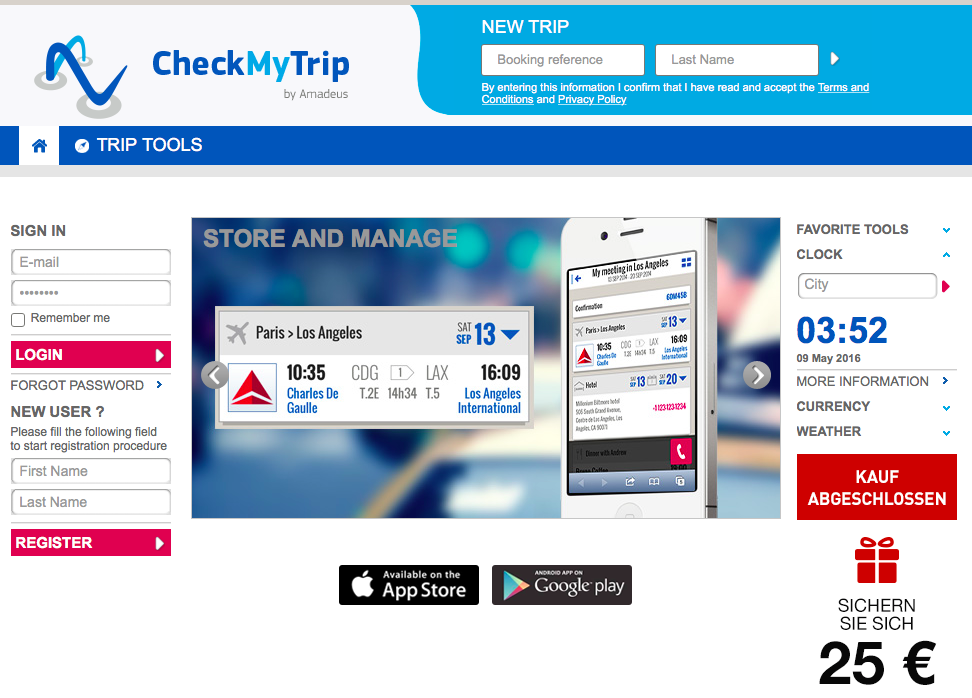 Using your unique reservation code or booking ID and your last name, input it at the upper right section to retrieve your flight itinerary. The reservation code is a 6-digit code which comes with every confirmed flight booking.
Click the arrow on the right side of your last name to retrieve it. We will use Ms Enriquez's flight booking, our recent client, as an example to show you. She is applying for a Schengen visa. Her flight reservation code is 5ZS3C9.

If you have a valid flight itinerary, it will show up as seen below. If not, it will show an error message saying that flight itinerary does not exist. Here is Ms Enriquez's roundtrip flights from Singapore to Europe.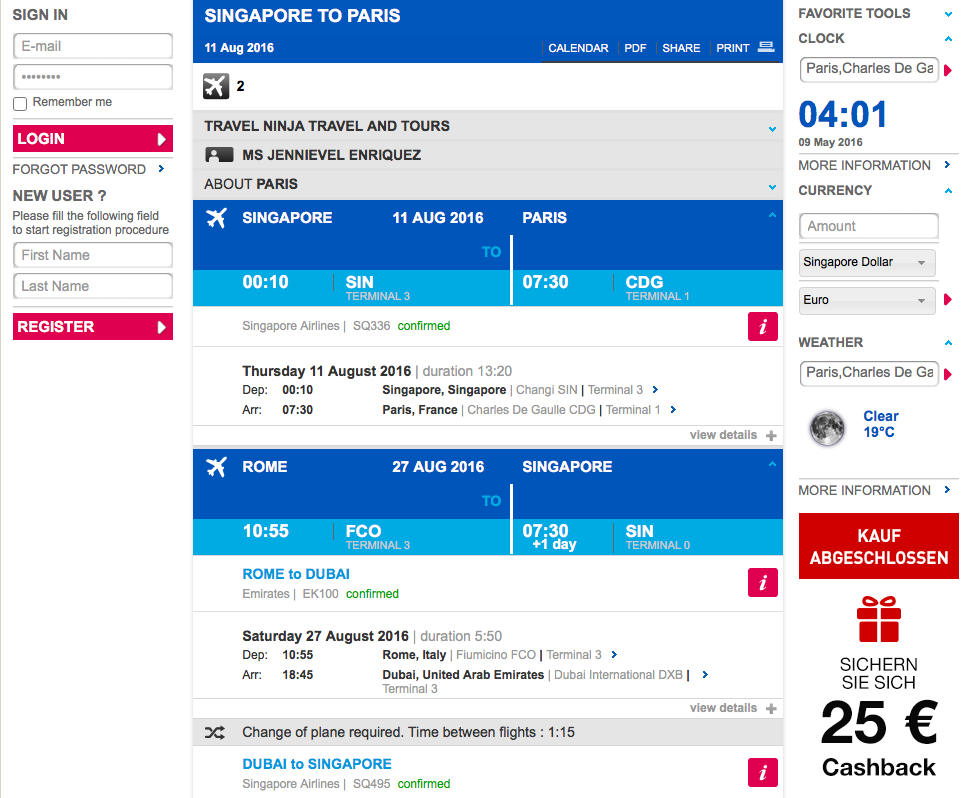 Option 2: Check via the airline website
Another way to check is via the airline website itself. Go to the homepage of the airline and look for the page or link called "Manage My Booking" or "Manage Booking" or any variation of this.
So we checked Singapore Airline's website since our flight reservation for Ms Enriquez was booked there.
Manage Booking is found directly on the homepage of Singapore Airlines. It's right beside Search Flights.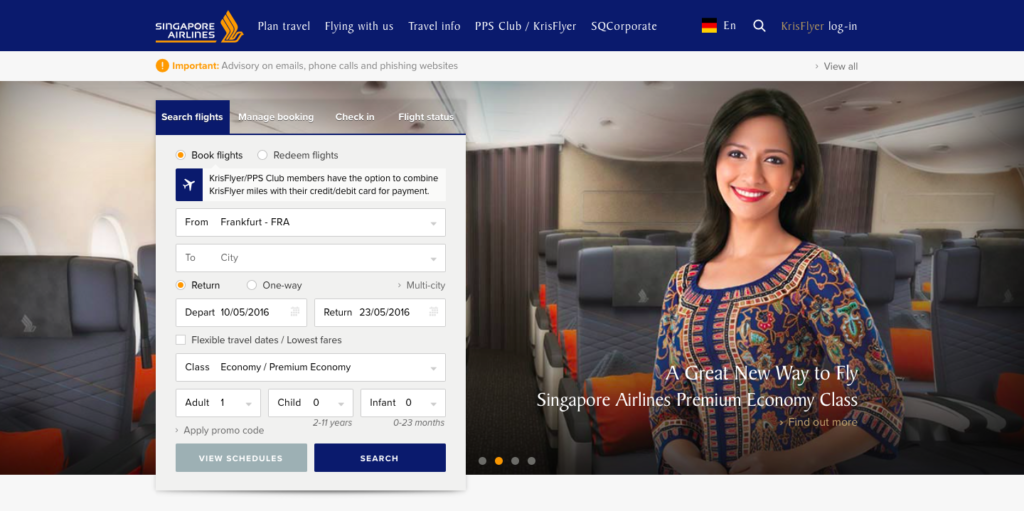 Same like CheckMyTrip, you have to enter the 6-digit reservation code and your last name to retrieve your booking. Once entered, clicked Manage Booking to show your itinerary.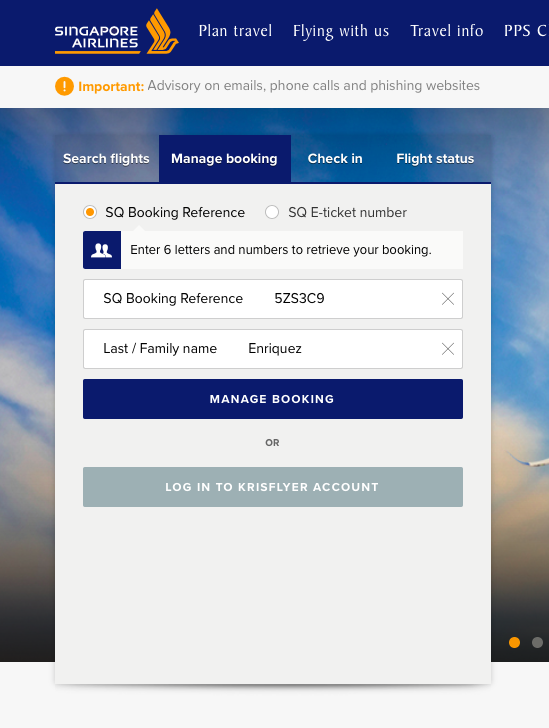 This is Ms Enriquez's flight itinerary which we have booked for her.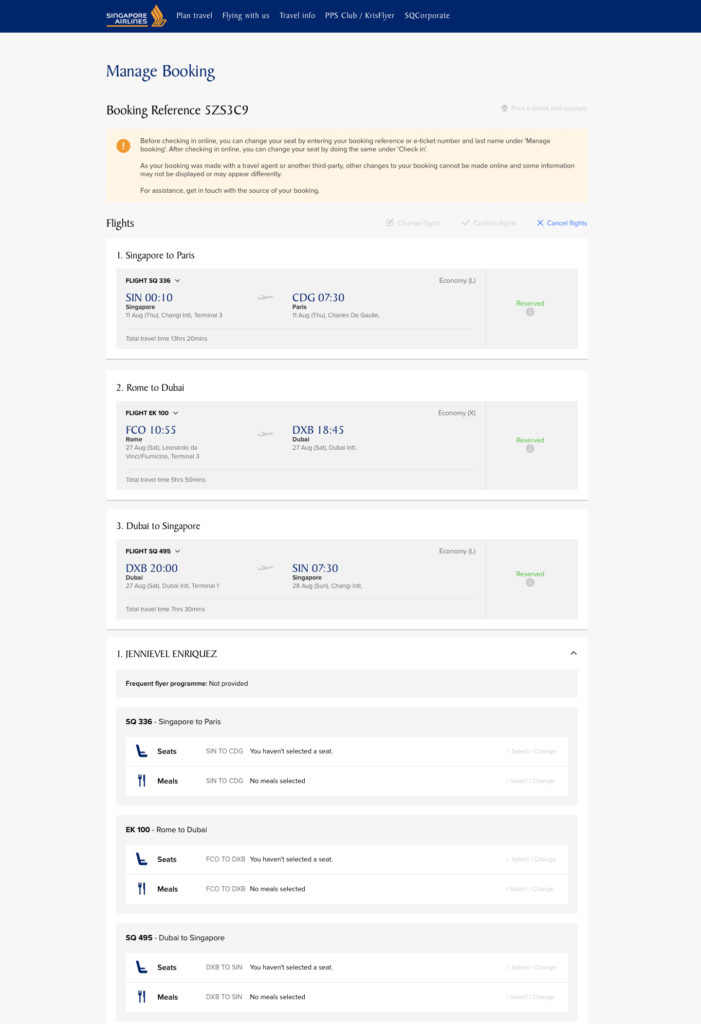 That's it! It's very easy to check if your flight reservation is valid and legit. If you need a flight reservation or a flight itinerary for your visa application, just order our service and we would be happy to help you with your visa application. We offer rush and urgent processing for those who need it asap.
If you have any questions, feel free to comment below or email us.